Welcome to Hayes Handpiece
Trust the experts with 30 years experience in repairing handpieces
With nationwide convenient service from the handpiece experts, Hayes is your best solution for hassle-free handpiece repair. Contact us for all your handpiece needs and staff training to properly maintain your dental equipment, or use our new online portal to manage all your handpiece and small equipment repairs.
Introducing the New Hayes Online Portal
Now linked to your Henry Schein account.
New Portal Benefits
Book a pickup, track and approve repairs all in one place.
Handpieces and small equipment purchased from Henry Schein within the last 5 years will be visible in your portal account.
All your repair history on the new portal will be stored in one easy-to-use location.
You need a Henry Schein account to use the Hayes Portal
Existing Henry Schein customers: Register now
New Henry Schein customers: Register now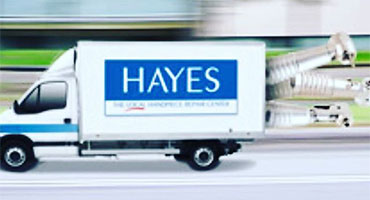 Book a Pickup
If you need your dental equipment repaired, use our online portal and we'll arrange to pick it up, repair it and send it straight back to you.Portal Login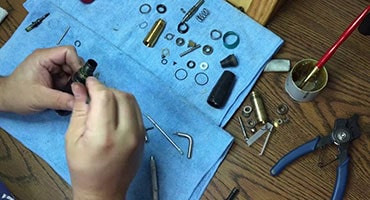 Handpiece Maintenance
At Hayes we don't just do handpiece repairs we offer specialist training on how to properly maintain your equipment in your surgery.Read More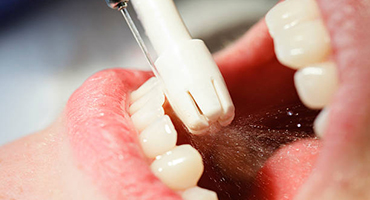 Water line treatment
Ensure dental waterline safety. Do you know your CFU reading? Call Hayes with all your waterline questions.Read More
Handpiece Maintenance & Repairs
At Hayes Handpiece Australia we are your dental handpiece repair and maintenance experts.
We service a full range of High Speed, Low Speed and Electric Handpieces.
Our technicians are factory trained and we use only the highest quality parts on our repairs to ensure that we can stand by our warranty.
Why Choose Us For Your Handpiece Repairs?
Some of Our Features

Professional Service
Factory trained in the USA, Japan and Australia. Hayes offers high quality repairs on all brands of handpieces. We work with our customers to identify recurring issues and give them solutions.

FREE Pickup
If a Hayes representative is in the area, we offer personal pickup. Otherwise, a courier will pick up your handpiece FREE of charge. We use two major, trusted, courier companies, you equipment is always insured.

2-3 Day Turn Around
Hayes offers courier or personal pickup, your equipment is always insured. We stock most parts in all major brands to ensure quick repairs. Our online quoting system is fast and easy. Call today to understand how it all works.

6-12 Month Warranty
Hayes stands by its high quality parts and trained service technicians. We offer warranties customised to our individual customer needs and wants.

No Obligation FREE Quotes
Hayes do not charge to quote of your handpieces. If you do not go ahead with repair, Hayes can dispose of your handpiece, or post it back to your surgery.

Satisfied Clients
What Our Clients Say
Our practice at Riverdental Gympie has been using Adam Matthews from Hayes Handpieces for the last 4 years. We have found Adam to give us excellent service with servicing our handpieces, diagnosing the problems and repairing our handpieces in a timely matter. It has been no trouble for him to travel to Gympie from the Sunshine Coast to assist us when things go wrong Best of all he is very honest and will let us know when handpieces are not viable to be repaired! He also has a very easy going personality and a good sense of humour.

Dr Brian Maher
River Dental
Adam from Hayes Handpieces is a guru in the dental world, he is an expert in his field – all things to do with handpieces – what to buy, servicing and repairs, AND he is someone who we trust 100% for honest and accurate advice. He won't sell you a dud... He won't tell you to get equipment serviced or repaired when better off to stop wasting money on that and buy a new handpiece. Adam's a great guy to deal with and for the years we have dealt with him, I cannot fault his honesty and service. He is a true professional.

Dr Darryl Marsh, B.DSc
Todays Dentistry