Excellent service with our handpieces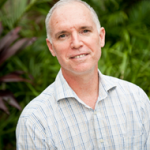 Our practice at Riverdental Gympie has been using Adam Matthews from Hayes Handpieces for the last 4 years.
We have found Adam to give us excellent service with servicing our handpieces, diagnosing the problems and repairing our handpieces in a timely matter. It has been no trouble for him to travel to Gympie from the Sunshine Coast to assist us when things go wrong
Best of all he is very honest and will let us know when handpieces are not viable to be repaired!
He also has a very easy going personality and a good sense of humour.
100% honest and accurate advice

Adam from Hayes Handpieces is a guru in the dental world, he is an expert in his field – all things to do with handpieces – what to buy, servicing and repairs, AND he is someone who we trust 100% for honest and accurate advice.
He won't sell you a dud... He won't tell you to get equipment serviced or repaired when better off to stop wasting money on that and buy a new handpiece.
Adam's a great guy to deal with and for the years we have dealt with him, I cannot fault his honesty and service. He is a true professional.