How to use online tracking system
How to login in to the online handpiece tracking system
Step 1. Go to www.hayeshandpiece.com.au and Click the 'Online Tracking' tab on the top right hand corner of the webpage.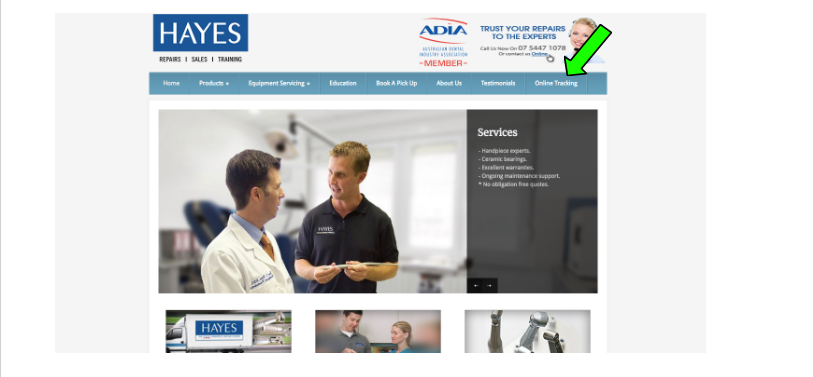 Step 2. Your account has already been created by us.
Go to Already have an account box on the right, your username is your practice email address and type in your password.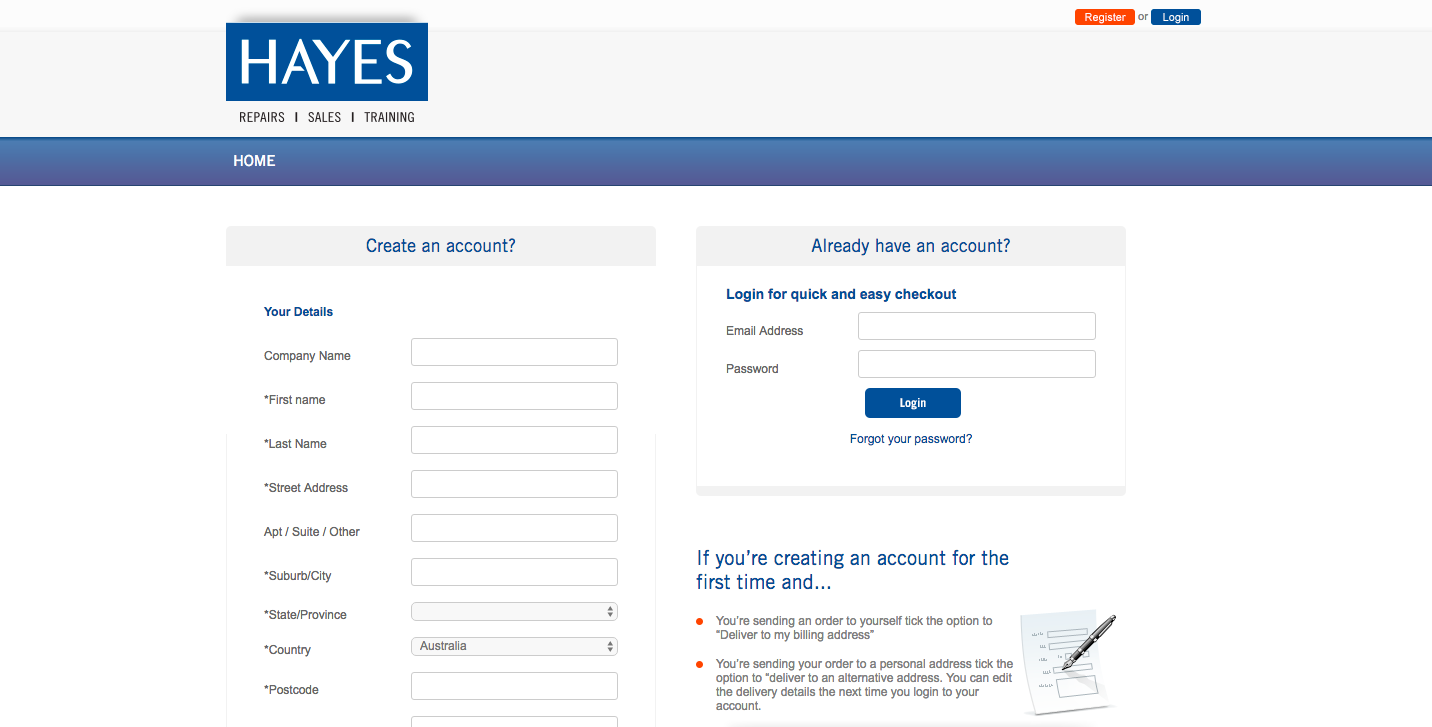 How to login in to the online handpiece tracking system
Step 1. How to create an online repair ticket
Step 2. Select the 'Hayes Australia' shop.
Step 3. Fill out details of handpiece including symptoms that the dentist is experiencing with the handpiece.
Step 4. Once filled out Click 'Submit Ticket' in the bottom right corner and as per usual pack it in your pre-paid toll bag and call us on 07 5447 1078 to arrange a pick up.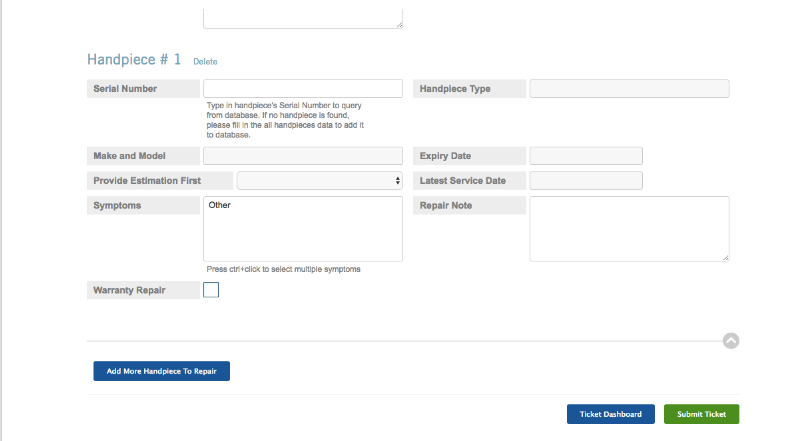 How to approve a repair quote
Step 1. Click on the 'My Repair Ticket' icon on the home page then click on the pencil icon to the right hand side

Step 2. Once you have reviewed quote. Click 'Accept' to approve repair or 'Discuss this further' if you do not approve repair which will notify us to give you a call.
How to add a handpiece into My Handpieces
Step 1. Select the 'My Handpieces' tap on the top right hand corner.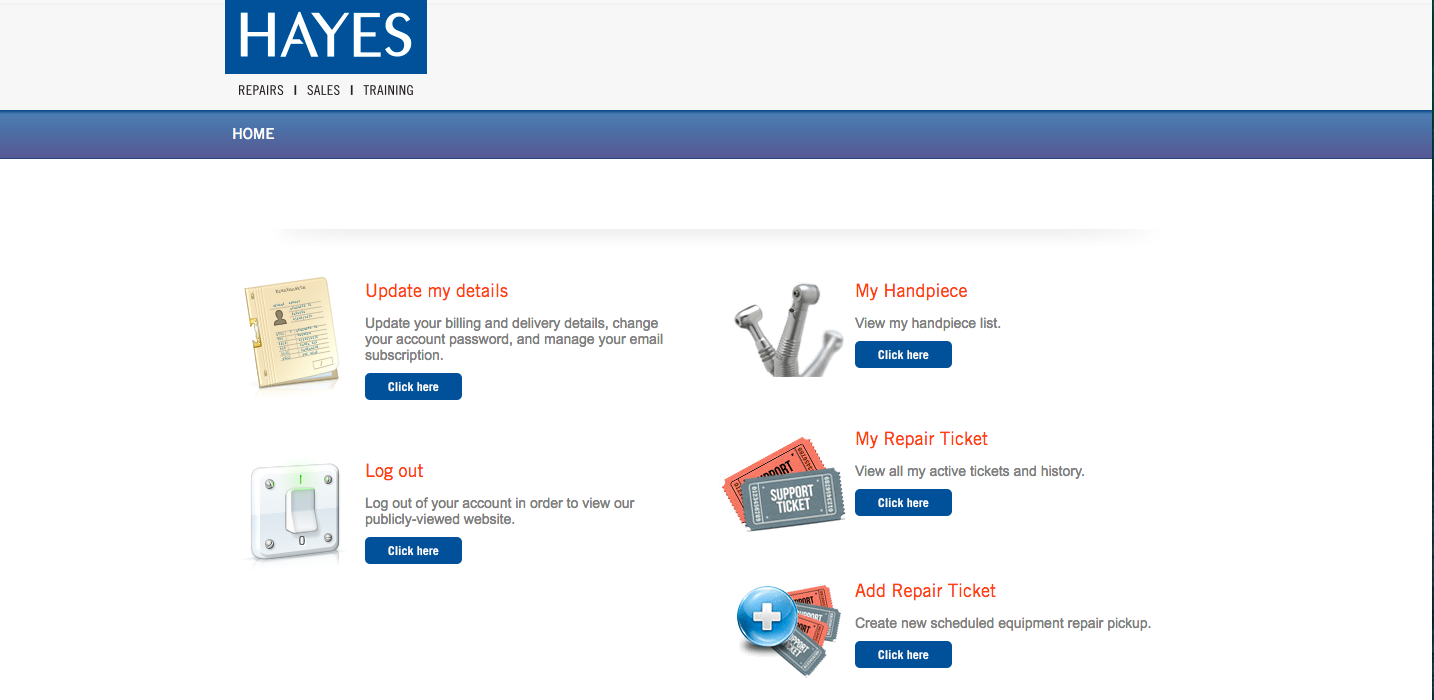 Step 2. Click on the 'Add New Handpiece' tab.

Step 3. Fill out the serial number, handpiece type, make and model of handpiece then click 'save' or if adding multiple handpieces click 'save and next'.